‹ back
Are face masks useful?
Initially most experts considered face masks of no-good use. Then came mandatory face mask rules in many countries. There is a big difference in use of face mask use between countries.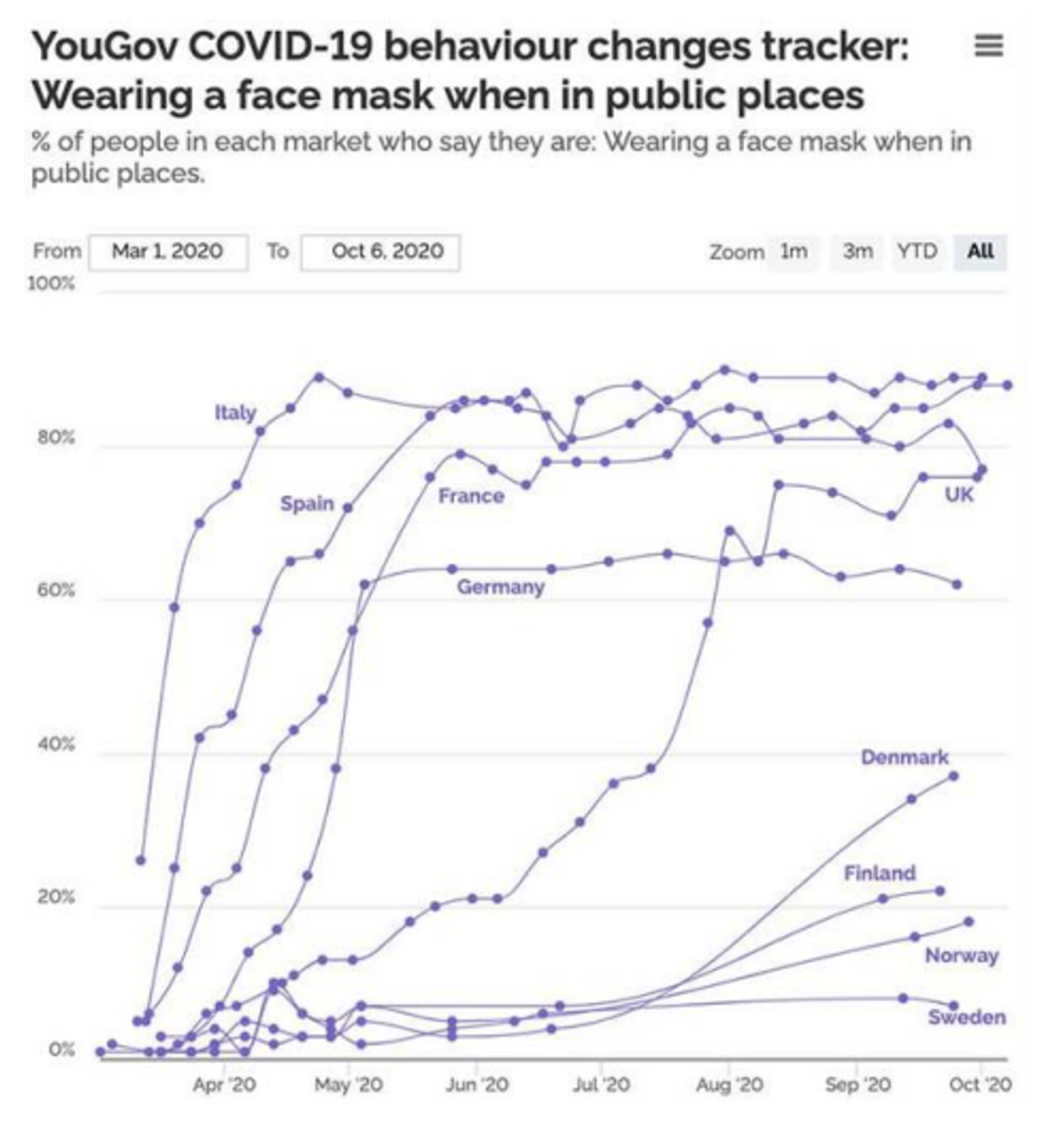 https://uk.news.yahoo.com/face-masks-europe-face-coverings-uk-laws-144339504.html
Here are present COVID fatality rates per 100 000 individuals in these countries. Face masks do not seem to reduce fatality.
| | |
| --- | --- |
| Country | COVID fatality per 100 000 |
| US | 130 |
| UK | 161 |
| Italy | 142 |
| Spain | 124 |
| France | 109 |
| Sweden | 108 |
| Germany | 73 |
| Denmark | 38 |
| Finland | 12 |
| Norway | 11 |